View from the Marmara Sea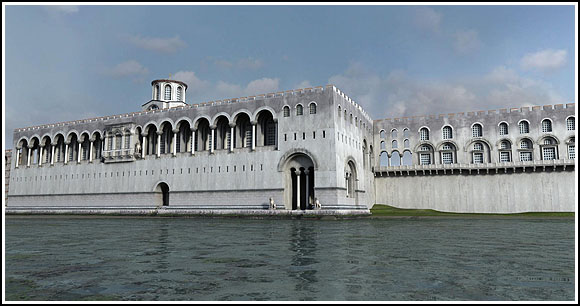 The Boukoleon Palace was built by Theophilos (829-842) with a facade to the sea on top of the sea walls that had been thickened in this region some decades before. The western part of this facade survived until 1873 when it was demolished to give way for the railway, the eastern part still stands upright. This reconstruction is based on old drawings made before the destruction and the suggestions of E. Mamboury published in 1934. About the back parts of the building behind the facade and the railway nearly nothing is known.
The Boukoleon Palace formed the main living quarter of the Great Palace between the 9th and 11th centuries. It was inclosed into the new fortifications of the palace by Nikephoros Phokas (963-969). Though the residence was shifted to the Blachernae palace after 1081, the Boukoleon Palace was still in use later. It was still inhabited by the latin emperors between 1204 and 1261, but given up after the byzantine reconquest.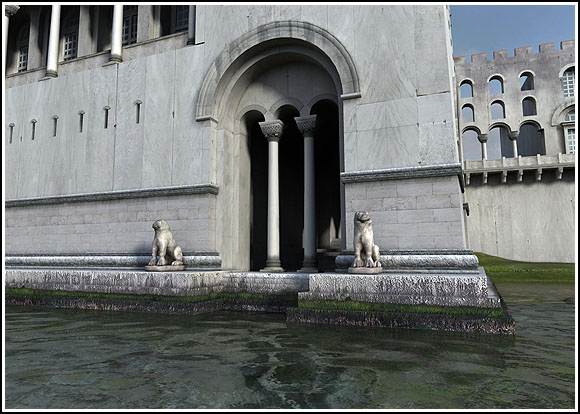 Detail of the Imperial Steps & Gate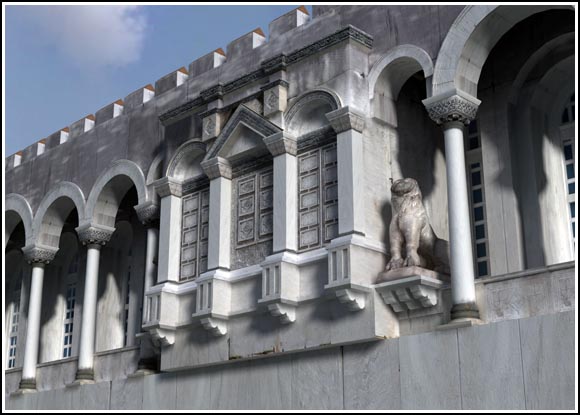 Detail of the balcony
Lion statues,which these models are based on, are in Istanbul Archeology Museum.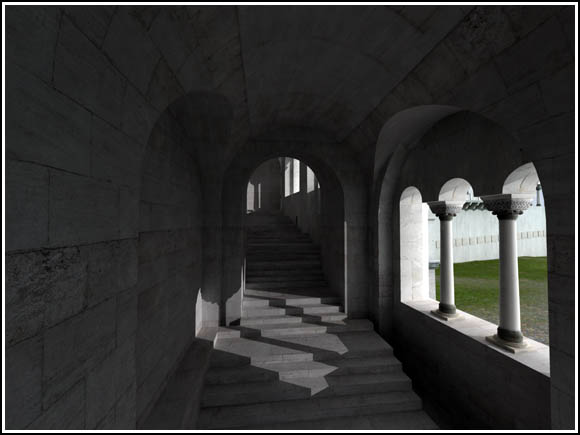 Imperial Steps